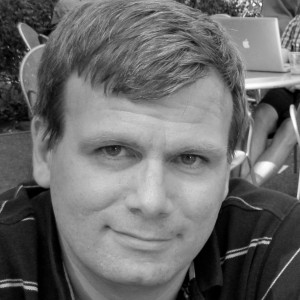 I'm a designer, product developer, consultant, and writer in Palo Alto, California. Founder at Houslets project (modular, redeployable, user-buildable, live/work-spaces). Formerly: research consultant at Stanford Media X; co-founder, Open Library of Humanities; Stanford HighWire Press; OCLC Online Computer Library Center; Openly Informatics.
.
.Other items of note:
Before moving to Palo Alto in Jan '12, I lived in Portland, OR for a year, and in New York for 14 years before that.
.
I formerly worked for Stanford University's HighWire Press, as Sr. Product Manager for Emerging Content.


.

Previously, I worked at OCLC, Online Computer Library Center, in the Grid Services (i.e. Web Services) group.


.

I'm a dual citizen of the U.S. and the U.K.


.

I have two cats, Bao-yu (贾宝玉 / 賈寶玉 / Jiǎ Bǎoyù / Chia Pao-yu, "previous jade") and Tai-yu (林黛玉 / Lín Dàiyù / Lin Tai-yu; "Blue-black Jade"). They are named for two main characters in the classic Chinese novel Dream of the Red Chamber (Hónglóu mèng / 红楼梦).